Black Unicorn Awards for 2020

We have four categories which you may choose from, for our current open awards programs, they are:  Black Unicorn, Top 100 Cybersecurity Startups, Top 100 Chief Information Security Officers and Top 100 Women in Cybersecurity. 
Winners announced on August 4, 2020 at Black Hat USA 2020 in Las Vegas, NV, USA and online.
Here are the entry deadlines and prices:
| | | | |
| --- | --- | --- | --- |
| Awards Promo | Price | Start | End |
| Super Early Bird | $595 | 5/5/2020 | 5/24/2020 |
| Early Bird | $695 | 5/25/2020 | extended to 6/15/2020 |
| Normal Entry | $795 | 6/11/2020 | 6/30/2020 |
| Late Entry | $995 | 7/1/2020 | 7/10/2020 |
LATE ENTRIES ALLOWED – HOWEVER THEY WILL NOT MAKE SHOW EDITION IF CHOSEN AS A WINNER AND WILL NOT RECEIVE THEIR TROPHY UNTIL AFTER THE SHOW.   HOWEVER, LATE ENTRY WINNERS WILL RECEIVE MOST OTHER BENEFITS.

The winners will be unveiled and announced at the BlackHat USA Conference 2020 in Las Vegas, NV, USA at the Mandalay Bay Hotel during Black Hat USA Business Hall hours and online (guaranteed) and in our Annual Black Unicorn Report for 2020 we will be handing out during the conference and deployed electronically online in flipbook, pdf and mobile formats.  Late entries will be included in the updated online version after the show.
Black Unicorn –  is a cybersecurity company with the potential to be valued at $1B USD within the next 36 months.  There will be 10 winners as well as finalists and notable mentions.
Top 100 Cybersecurity Startups – If your company was founded in 2018 or later, are self-funded, angel-funded, seed funded or just in your first venture round of financing, whether you are pre or post revenues, you'll want to apply for this award.  Our judges decide based upon your innovation and the potential impact you will have on the market and in helping get one step ahead of breaches – so it doesn't matter how early stage your company happens to be, at this point in time.  The earlier stage, the better.
Top 100 Chief Information Security Officers – If you are a CISO at any size company, why not showcase your talent and shine above the rest?  Nomination for a CISO award is easy and you can be from any country in any size company.  It's more about you and how you deliver risk reduction and it services to your company and its employees.  All CISOs should consider applying for this coveted award.
Top 100 Women in Cybersecurity – Let's break the glass ceiling together.  Are you a woman in cybersecurity?  Whether you are a CEO, co-founder, C-level executive or a change-agent in the field of cybersecurity, why not apply for this prestigious award?  Last year's Women in Cybersecurity formed a private linkedin group after these awards, became new friends, expanded their network and helped other women in cybersecurity by answering tough questions and mentoring the next generation.  Won't you join them?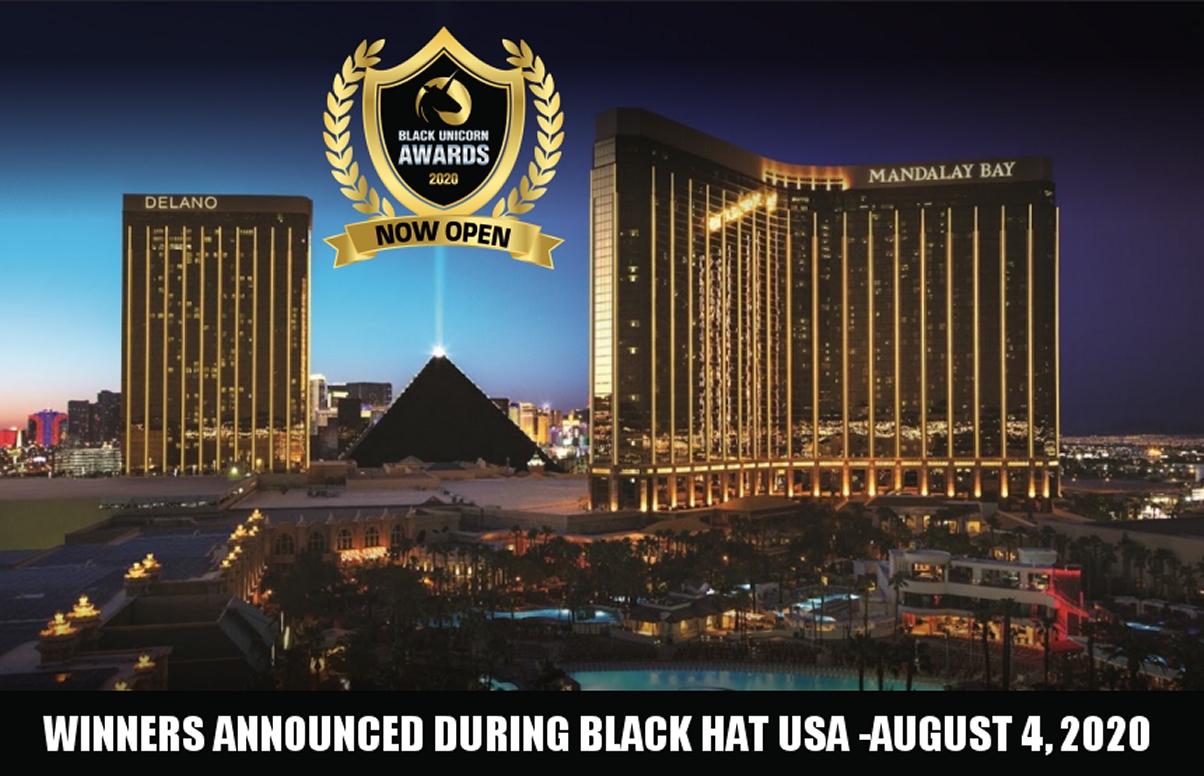 Disclaimer:  The Black Unicorn Awards including Top 100 Women in Cybersecurity, Top 100 CISOs and Top 100 Cybersecurity Startups are not associated with, owned or operated by Black Hat or their parent, Informa PLC. They are an independent awards competition provided by the Cyber Defense Media Group (CDMG) and Cyber Defense Magazine (CDM), as part of our Cyber Defense Awards platform.  All rights reserved worldwide.