Here is the fixed rate COVID-19 financially discounted package for any single award entry of your choice at a fee that partially covers nomination process review, judging, logistics, trophy production & shipping costs

Based upon the economic climate and related issues affecting all of us, we are now offering a very special package deal that you could leverage from your marketing budget to get the most out of our awards program, if you cannot afford our incredibly deeply discounted co-marketing packages, found here.
BLACK UNICORN AWARDS COVID-19 RESPONSE DISCOUNT PACKAGE
Includes:
One award entry nomination
Custom press release quote
Virtual red carpet photo
Rapid fire interview
Permanent Hosting
Multiple Social media postings
Includes one nomination ($795 value at normal rates) plus a custom press release quote from our Editor or our Publisher ($595 value) social media posting  (an additional $1k value) of your winner with trophy on our virtual red carpet (they can do this from the safety of their own home, approximately one week before Black Hat 2020)  and a 1-2 minute rapid fire interview ($2k value) permanently on CyberDefenseAwards media section plus another social media posting during Black Hat 2020 linking to your rapidfire congratulatory video (an additional $1k value) IF YOU ADD UP ALL THE OPTIONS, IN VALUE, THIS PACKAGE is worth $5390.00 USD for only $995.00


---
LATE ENTRIES ALLOWED – HOWEVER THEY WILL NOT MAKE SHOW EDITION IF CHOSEN AS A WINNER AND WILL NOT RECEIVE THEIR TROPHY UNTIL AFTER THE SHOW.   HOWEVER, LATE ENTRY WINNERS WILL RECEIVE MOST OTHER BENEFITS.
The winners will be unveiled and announced at the BlackHat USA Conference 2020 in Las Vegas, NV, USA at the Mandalay Bay Hotel during Black Hat USA Business Hall hours and online (guaranteed) and in our Annual Black Unicorn Report for 2020 we will be handing out during the conference and deployed electronically online in flipbook, pdf and mobile formats.  Late entries will be included in the updated online version after the show.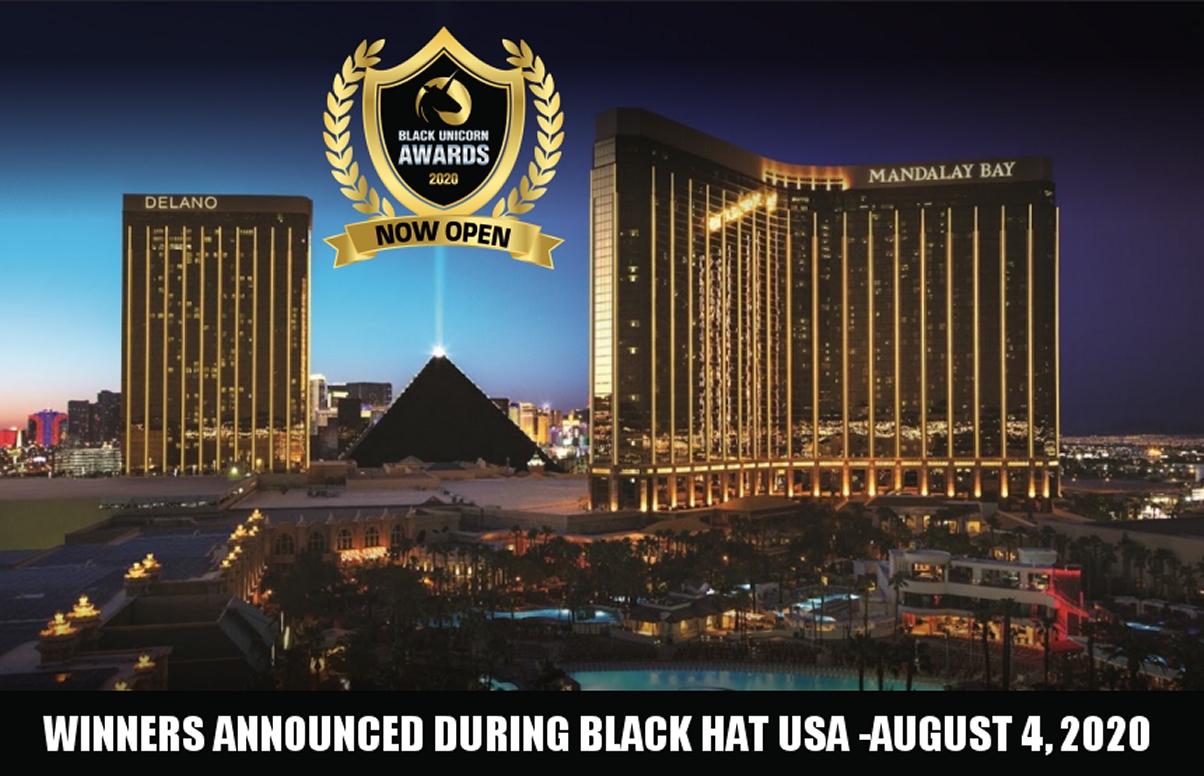 Disclaimer:  The Black Unicorn Awards including Top 100 Women in Cybersecurity, Top 100 CISOs and Top 100 Cybersecurity Startups are not associated with, owned or operated by Black Hat or their parent, Informa PLC. They are an independent awards competition provided by the Cyber Defense Media Group (CDMG) and Cyber Defense Magazine (CDM), as part of our Cyber Defense Awards platform.  All rights reserved worldwide.