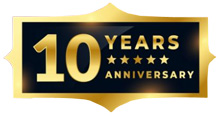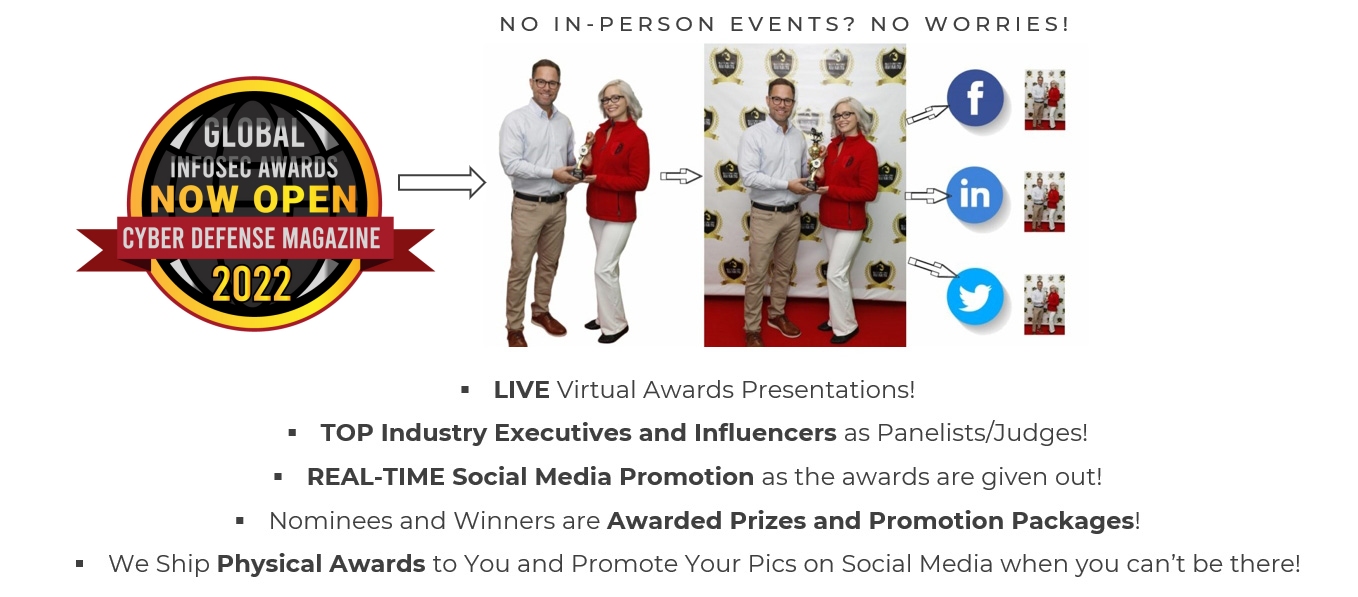 Here are the entry deadlines and nomination fees, which we've reduced to help those who had a difficult 2021 due to COVID-19 and added additional discounts for two or more entries (the more entries, the steeper the discount):
| | | | | |
| --- | --- | --- | --- | --- |
| Awards Entry Timeframe | Price | Two or more entries… | Start | End |
| Super Early Bird | $595 | starting at $550 down to $495 each | 9/1/2021 | 10/1/2021 |
| Early Bird | $695 | starting at $650 down to $595 each | 10/2/2021 | 11/03/2021 |
| Normal Entry | $795 | starting at $750 down to $695 each | 11/04/2021 | Extended to 3/31/2022 |
| Late Entry | $995 | starting at $850 down to $795 each | 4/1/2022 | 5/13/2022 |
LATE ENTRIES ALLOWED – HOWEVER THERE IS NO GUARANTEE THEY WILL MAKE IT INTO THE SHOW EDITION IF CHOSEN AS A WINNER OR TROPHY ARRIVAL BY RSAC DUE TO LOGISTICS BUT WE WILL DO EVERYTHING POSSIBLE TO PROMOTE WINNERS. LATE ENTRY WINNERS WILL RECEIVE ALL OTHER BENEFITS.
Check out the Award Categories, here.  This will open a new browser window.
To get started, choose your payment method and we'll take you to the application form.  We prefer PayPal, although many international clients find STRIPE works with all major credit cards and bank transfers, globally.
You can now prepay for multiple entries and not worry about the categories until you are ready to fill out the Official Nomination Form.
Pay with our preferred method, PayPal, by clicking here or on the button, below:

Or choose to Pay with STRIPE by clicking here or on the button, below:

After you have paid the application fee, you will be taken to the Official Nomination Form.  Feel free to open it and look at it in advance but it will not be accepted without advance payment.  Once you choose your package and pay, you'll be automatically taken to the Official Nomination Form.  You should bookmark the nomination form page if you can't fill out the form right away – just get it filled out as soon as possible.
All winners trophies will be delivered to the trade show floor and if RSA Conference 2022 is purely a virtual event, to their US Offices at no extra charge.  There will be an international shipping charge and duties charge passed through to winners who choose not to receive their trophies at a US address, due to COVID-19 complications affecting international shipment costs, increased duties and related expenses.
---
Sample winners from last year on our virtual red carpet: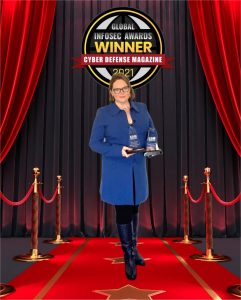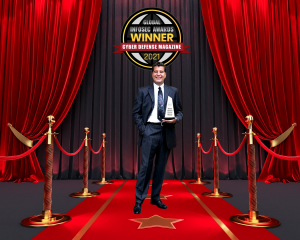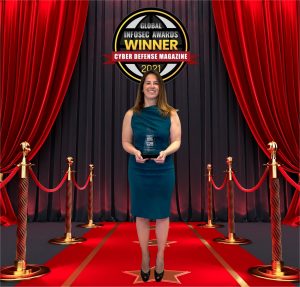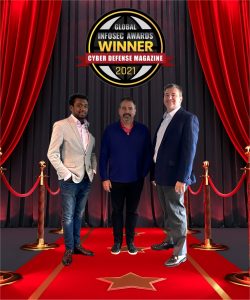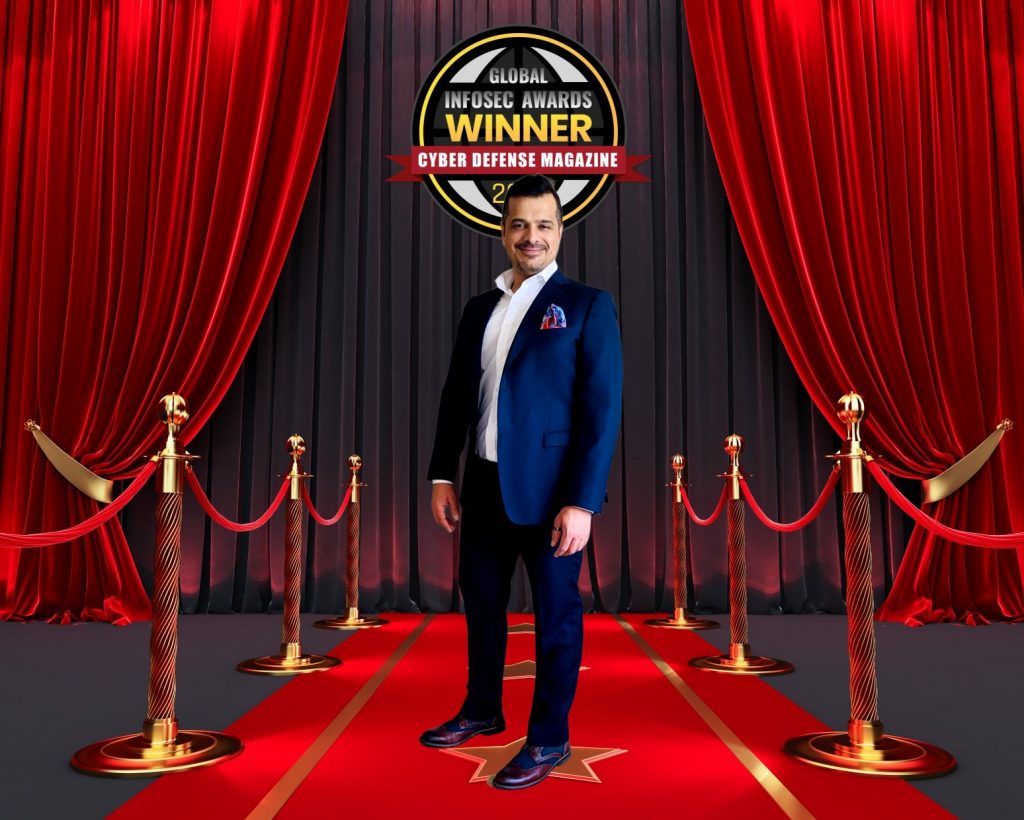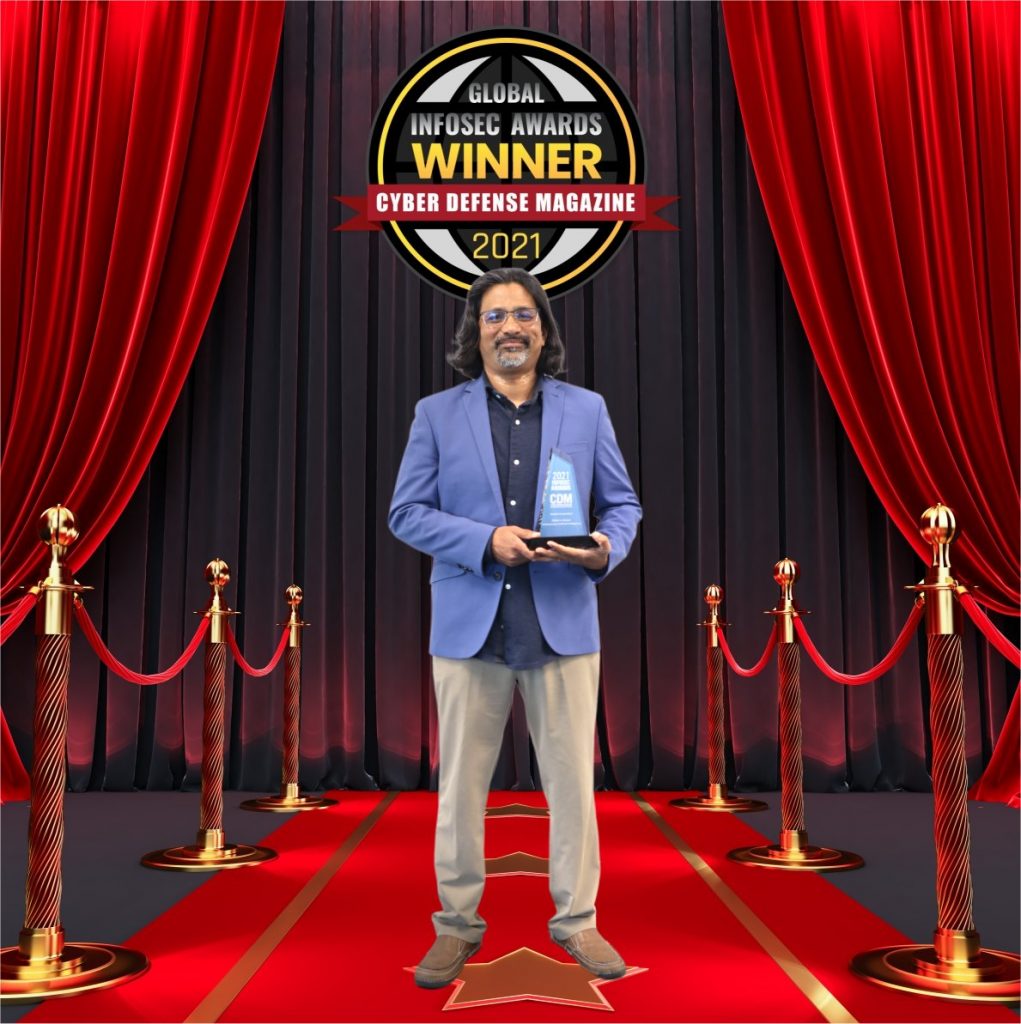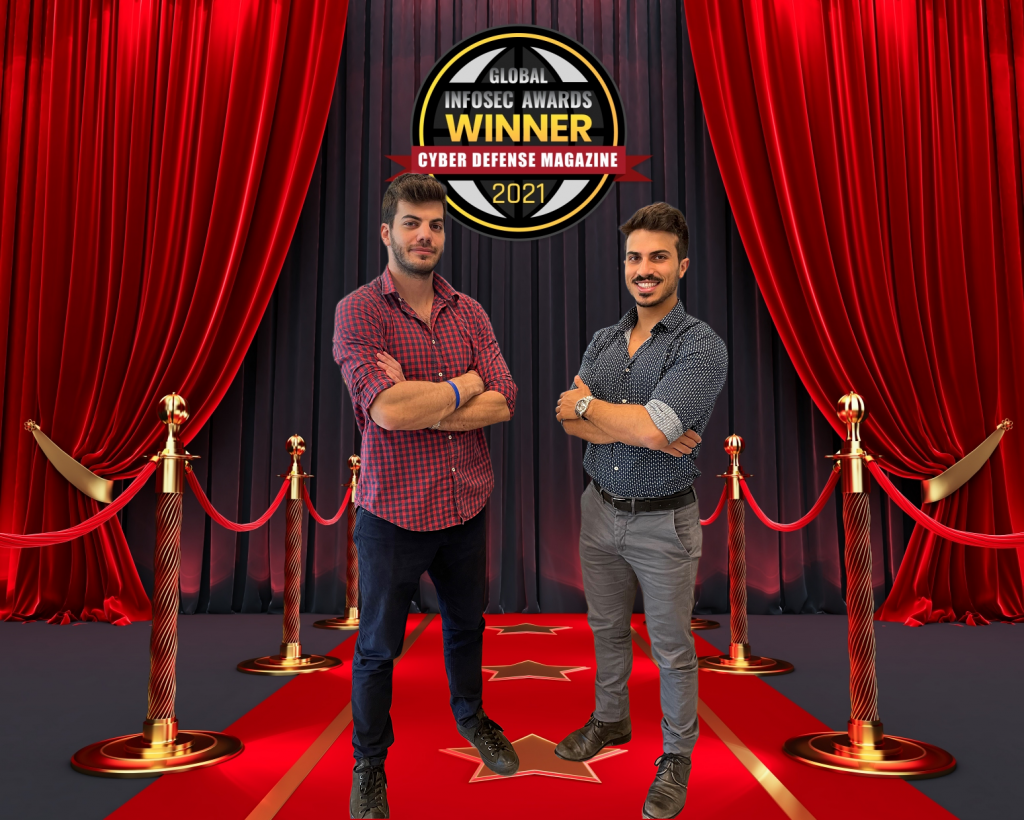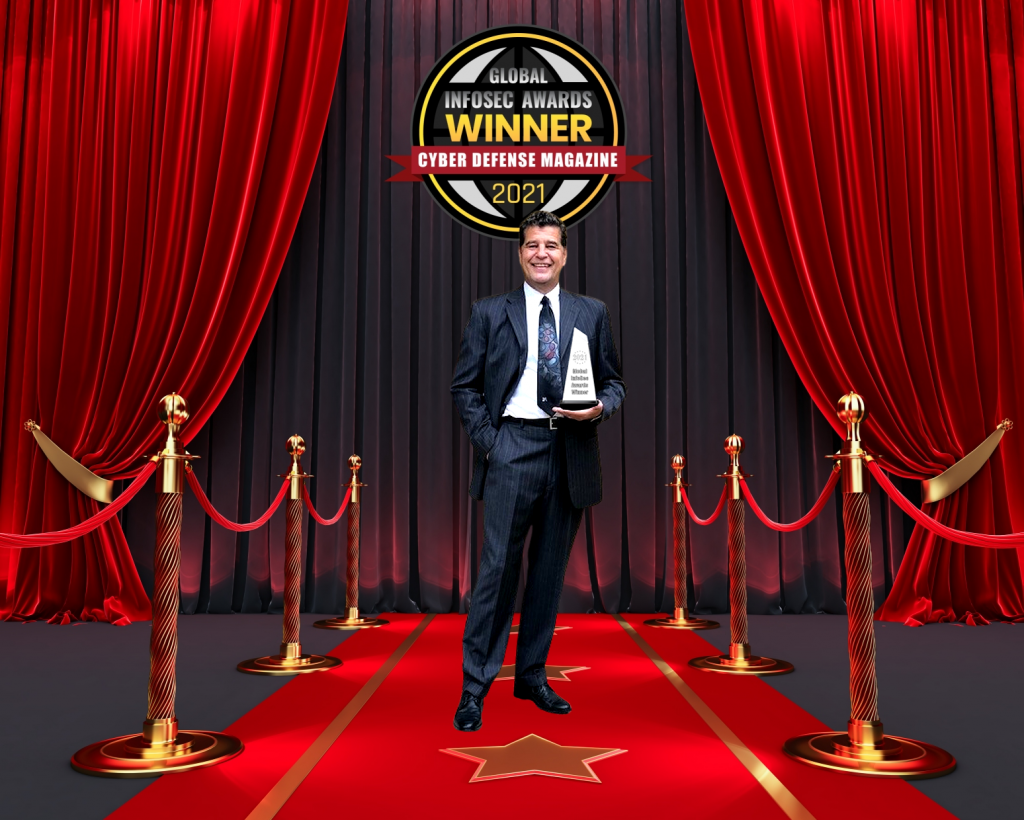 …and some show floor very happy winners from prior RSA Conferences: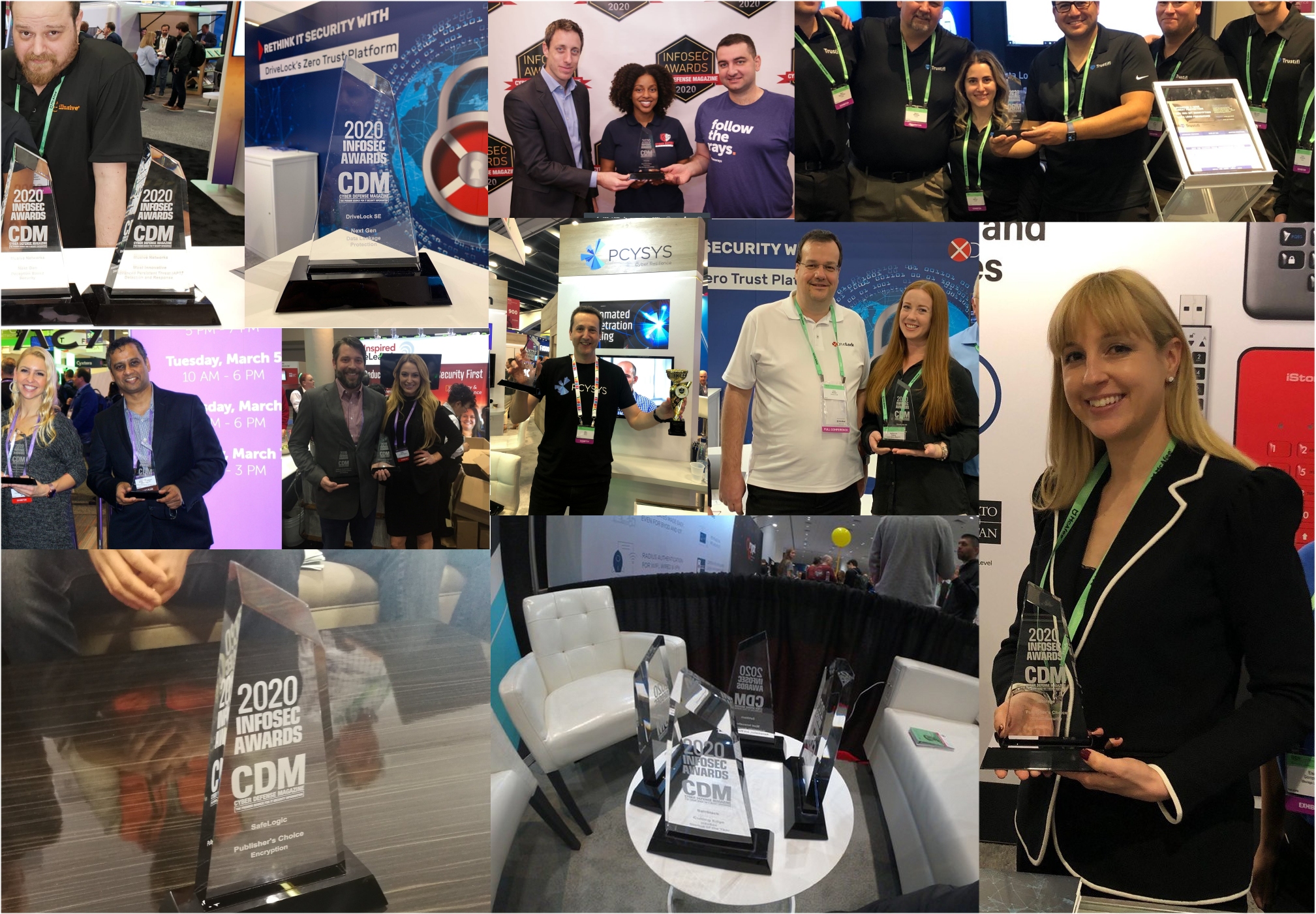 ---