[vc_row][vc_column][vc_custom_heading text="INFOSEC AWARDS 2018 – WINNERS" font_container="tag:h2|font_size:48|text_align:center" google_fonts="font_family:Inconsolata%3Aregular%2C700|font_style:700%20bold%20regular%3A700%3Anormal"][/vc_column][/vc_row][vc_row][vc_column][vc_column_text css_animation="fadeIn"]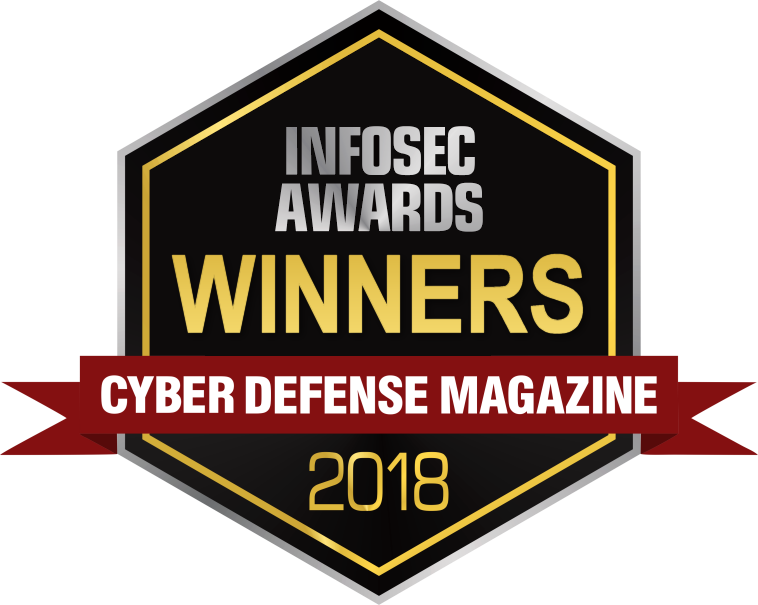 [/vc_column_text][/vc_column][/vc_row][vc_row][vc_column][vc_column_text]Welcome to the InfoSec Awards for 2018. It's been nearly six months in the making – our annual review of the hottest, most innovative, best, market leaders, next-generation and cutting edge INFOSEC companies offering incredible products and services. This year we decided to also include and give credit to a small list of public relations firms that do a great job to help get the word out about these innovators and we've included a small list of very important people to keep an eye on – because they are making a difference.
We scoured the globe and found nearly 3,000 companies who create and offer the most respected InfoSec products and services. Some of them you have never even heard of until today. Some are startups and some are early stage. Some are bigger known players. But what they all have in common is a drive for innovation. They truly want to help you get ahead of the next breach. They are on a mission to help you comply with regulations, stop the cyber-criminals, hackers, hacktivists, cyber terrorists and threats against critical infrastructure. They offer solutions for businesses and government agencies of all sizes, big and small.
The judging was challenging and difficult and we've even had some ties this year where two vendors deserved the same award such as Hot Company or Innovator, for example. We're thrilled to announce the winners – please let them know you found them in Cyber Defense Magazine, approximately 200 of the best Infosec vendors to consider for your arsenal at getting ahead of the next threat![/vc_column_text][vc_column_text]
Here are the winners:
[/vc_column_text][/vc_column][/vc_row][vc_row][vc_column][vc_column_text]
Advanced Persistent Threat
Arctic Wolf, Hot Company
Hornetsecurity, Cutting Edge
ThreatQuotient, Best Product
Fidelis Cybersecurity, Next Gen
Vectra, Most Innovative
Anti-Malware
Bitdefender, Publisher's Choice
Ericom Software, Next Gen
FFRI, Hot Company
PC Pitstop, Leader
Cylance, Best Product
Anti-Phishing
Bromium, Cutting Edge
EdgeWave, Leader
Cofense, Leader
Ironscales, Most Innovative
Anti-Phishing Training
Cofense, Hot Company
Anti-Phishing Protection
Cofense Phishme, Best Product
Antivirus Gateway
Bluedon, Hot Company
Application Security
Aporeto, Innovator
Bromium, Best Product
Checkmarx, Cutting Edge
Citrix Systems, Leader
Cybric, Next Gen
ShiftLeft, Hot Company
Twistlock, Editor's Choice
XTN Lab, Most Innovative
Artificial Intelligence and Machine Learning
Darktrace, Leader
Deep Instinct, Cutting Edge
Empow, Editor's Choice
ERPScan, Best Product
JASK, Most Innovative
Seceon, Next Gen
Vectra, Hot Company
Biometrics
Jumio, Best Product
Breach and Attack Simulation
Attack IQ, Cutting Edge
Cymulate, Editor's Choice
Central Log Management
Fluency, Hot Company
CEO of the Year
Zimperium, Most Innovative
Proficio, Editor's Choice
Change and Configuration Management
New Net Technologies, Innovator
CISO of the Year
Ivanti, Leader
Kip James, Editor's Choice
Cloud Security
5nine, Publisher's Choice
AlienVault, Best Product
Bitglass, Most Innovative
Citrix Systems, Editor's choice
Dome9 Security, Most Innovative
Graphus, Innovator
GuardiCore, Best Product
HyTrust, Hot Company
Ixia, Cutting Edge
Threat Stack, Publisher's Choice
WinMagic, Next Gen
Illumio, Leader
Content Management and Filtering
EdgeWave, Hot Company
CTO of the Year
WatchGuard Technologies, Editor's Choice
Cyber Risk Management
Kenna Security, Editor's Choice
CyberSecurity
Blue Ridge Networks, Hot Company
Vectra, Leader
CyberSecurity Discovery
Cyberbit, Cutting Edge
HID Global, Most Innovative
Data Center Security
Illumio, Hot Company
RackTop Systems, Next Gen
Vectra, Editor's Choice
Data Loss Prevention
Digital Guardian, Editor's Choice
GTB Technologies, Cutting Edge
Database Security
DB Networks, Most Innovative
DDoS Protection
A10 Networks, Most Innovative
Deception Based Security
Attivo Networks, Most Innovative
Fidelis Cybersecurity, Leader
Ntrepid Corporation, Best Product
Trapx, Hot Company
Deep Sea Phishing
Inky, Editor's Choice
Digital Footprint Security
Ntrepid Corporation, Next Gen
RiskIQ, Cutting Edge
Digital Rights Management
Seclore, Leader
Email Security Management
Bromium, Hot Company
GreatHorn, Cutting Edge
Valimail, Most Innovative
Votiro, Editor's Choice
Encryption
Apricorn, Best Product
Fortanix, Most Innovative
SafeLogic, Leader
Secure Channels, Cutting Edge
Endpoint Protection
FFRI, Editor's Choice
Endpoint Security
360 Skylar, Cutting Edge
1E, Most Innovative
Absolute, Cutting Edge
Bromium, Editor's Choice
Code 42, Cutting Edge
Comodo, Best Product
CounterTack, Hot Company
DriveLock SE, Next Gen
ESET, Leader
Kaspersky, Editor's Choice
Nyotron, Innovator
SentinelOne, Next Gen
TriagingX, Publisher's Choice
Enterprise Mobile Threat Defense
Appthority, Publisher's Choice
Zimperium, Hot Company
Enterprise Security
Lastline, Cutting Edge
ThreatQuotient, Editor's Choice
Vectra, Best Product
Votiro, Leader
ERP Security
Onapsis, Most Innovative
Firewall
Untangle, Best Product
WatchGuard, Most Innovative
Fraud Prevention
Jumio, Hot Company
ThreatMetrix, Best Product
Hybrid Cloud Security
Cavirin, Most Innovative
ICS/SCADA Security
Claroty, Hot Company
CyberX, Next Gen
Darktrace Industrial, Most Innovative
Nozomi Networks, Cutting Edge
Identity and Access Management
Auth0, Editor's Choice
Centrify, Best Product
Herjavec Group, Leader
Ivanti, Most Innovative
SailPoint, Most Innovative
Semperis, Hot Company
Incident Response
Demisto, Next Gen
Siemplify, Cutting Edge
Infosec Research
ESET, Leader
Infosec Startup of the Year
Corelight, Next Gen
Polarity, Editor's Choice
XM Cyber, Cutting Edge
Insider Threat Detection
Attivo Networks, Best Product
Code 42, Hot Company
Dtex Systems, Cutting Edge
ObserveIT, Leader
Intrusion Prevention Systems
Hillstone Networks, Editor's Choice
Managed Security Service Provider
Masergy Communications, Most Innovative
Proficio, Hot Company
Herjavec Group, Leader
Memory Augmentation
Polarity, Best Product
Messaging Security
EdgeWave, Hot Company
Vaporstream, Cutting Edge
Microsegmentation
GuardiCore, Most Innovative
Illumio, Best Product
Multi-factor Authentication
Iovation, Hot Company
ID DataWeb, Most Innovative
Veridium, Best Product
Network Access Control
Portnox, Innovator & Best Product
Invanti, Editor's Choice
Network Security and Management
APCON, Hot Company
Corero, Editor's Choice
RedSeal, Cutting Edge
Tufin, Most Innovative
Network Traffic Analysis
Corelight, Leader
Patch and Configuration
Cloudera, Best Product
PR Firm for Infosec
Finn Partners, Hot Company
Madison Alexander PR, Editor's Choice
ARPR, Most Innovative
News and Experts, Leader
Privacy Expert of the Year
OneTrust, Editor's Choice
Privacy Management Software
OneTrust, Hot Company
Privileged Account Security
CyberArk, Next Gen
Public Cloud Security
Lacework, Next Gen
Risk Management
Balbix, Hot Company
Digital Shadows, Cutting Edge
Kenna Security, Best Product
Nehemiah Security, Next Gen
RiskSense, Leader
The Chertoff Group, Hot Company
SaaS/Cloud Security
Cyren, Most Innovative
Hillstone Networks, Next Gen
Security Automation and Orchestration
DFLabs, Editor's Choice
Security Company of the Year
Cyberreason, Cutting Edge
Herjavec Group, Hot Company
Illumio, Most Innovative
Proficio, Publisher's Choice
Seceon, Cutting Edge
SonicWall, Editor's Choice
Vectra, Next Gen
WatchGuard Technologies, Leader
Security Investigation Platform
Awake Security, Next Gen
Security Hardware
Owl Cyber Defense, Publisher's Choice
Security Software
Bufferzone Security, Most Innovative
Security Training
Hacker House, Editor's Choice
Inspired eLearning, Most Innovative
Wombat Security Technologies, Best Product
Security-as-a-Service
OPAQ, Hot Company
SIEM
Empow, Hot Company
Exabeam, Editor's Choice
LogRhythm, Best Product
Social Media, Web Filtering and Content
ZeroFOX, Cutting Edge
SSL Visibility
A10 Networks, Best Product
Storage and Archiving
RackTop Systems, Most Innovative
Threat Hunting Platform
Mantix4, Most Innovative
Threat Intelligence
AlienVault, Leader
Anomali, Best Product
NetQuest Corporation, Hot Company
ThreatBook, Most Innovative
ThreatConnect, Editor's Choice
ThreatQuotient, Next Gen
Untangle, Cutting Edge
Threat Modeling
ThreatModeler Software, Most Innovative
Unified Threat Management
Untangle, Hot Company
WatchGuard Technologies, Most Innovative
User Behavior Analytics
Bay Dynamics, Best Product
Exabeam, Leader
Gurucul, Most Innovative
Vendor Risk Management
iTrust, Editor's Choice
Vulnerability Management
Ivanti, Leader
Kenna Security, Cutting Edge
NopSec, Most Innovative
Code Dx, Next Gen
Skybox Security, Best Product
Web Application Security
Contrast Security, Leader
Wireless, Mobile, or Portable Device security
Silent Circle, Most Innovative
[/vc_column_text][/vc_column][/vc_row][vc_row][vc_column][vc_column_text]
Sincerely,
Team CDM
[/vc_column_text][vc_column_text]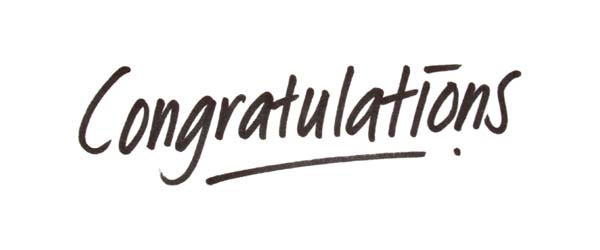 [/vc_column_text][/vc_column][/vc_row][vc_row][vc_column][vc_column_text]Please feel free to leverage this good news on social media.  Here's a sample of what we recommend:
@COMPANY is thrilled to be a winner in @CyberDefenseMag prestigious annual #INFOSEC #AWARDS 2018 announced @RSAC 2018
P.S. Winners, you will receive a custom award trophy and certificate during RSAC 2018. If you'd like to use a generic award logo for a press release, please embaro your release until April 16, 2018 at 9am PST and use this logo file, below:[/vc_column_text][/vc_column][/vc_row][vc_row][vc_column][vc_column_text]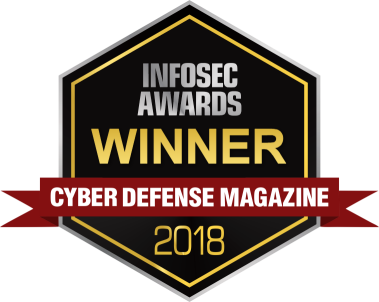 [/vc_column_text][/vc_column][/vc_row][vc_row][vc_column][vc_column_text]Please also stay tuned as we launch http://www.cyberdefense.tv during RSA Conference 2018 where we plan to stream live videos and produce "C" level HotSeat executive interviews with a select group of winners.  Concerns, ideas, needs?  For more information on "HotSeat" 5 min interviews (20 min total time needed) during RSA Conference 2018, reach out to us via email anytime at marketing@cyberdefensemagazine.com.[/vc_column_text][/vc_column][/vc_row]