INFOSEC AWARDS 2019 – WINNERS
Welcome to the InfoSec Awards for 2019. It's been nearly six months in the making – our annual review of the hottest, most innovative, best, market leaders, next-generation and cutting edge INFOSEC companies offering incredible products and services. This year we decided to also include and give credit to a small list of public relations firms that do a great job to help get the word out about these innovators and we've included a small list of very important people to keep an eye on – because they are making a difference.
We scoured the globe and found over 3,000 companies who create and offer the most respected InfoSec products and services. Some of them you have never even heard of until today. Some are startups and some are early stage. Some are bigger known players. But what they all have in common is a drive for innovation. They truly want to help you get ahead of the next breach. They are on a mission to help you comply with regulations, stop the cyber-criminals, hackers, hacktivists, cyber terrorists and threats against critical infrastructure. They offer solutions for businesses and government agencies of all sizes, big and small.
The judging was challenging and difficult and we've even had some ties this year where two vendors deserved the same award such as Hot Company or Innovator, for example. We're thrilled to announce the winners – please let them know you found them in Cyber Defense Magazine, approximately 200 of the best Infosec vendors to consider for your arsenal at getting ahead of the next threat!
| | | |
| --- | --- | --- |
| 360 Enterprise Security Group | Next Gen | Bring Your Own Device (BYOD) |
| 360 Enterprise Security Group | Cutting Edge | Cloud Security |
| 360 Enterprise Security Group | Best Product | Threat Intelligence |
| A10 Networks | Cutting Edge | 5G Security |
| A10 Networks | Best Product | DDoS Protection |
| Adaptiva | Hot Company | Endpoint Security |
| Alcide | Breakout | Cloud Security |
| AlienVault, an AT&T company | Market Leader | Cloud Security |
| AlienVault, an AT&T company | Market Leader | Threat Intelligence |
| Altaro | Cutting Edge | Data Loss Prevention |
| Ampex Data Systems | Cutting Edge | Critical Infrastructure Protection |
| Apcon | Next Gen | Hybrid Network Visibility |
| Apricorn | Breakout | Encryption |
| ARPR | Publisher's Choice | PR Firm for Infosec Companies |
| Aruba, a Hewlett Packard Enterprise company | Market Leader | Bring Your Own Device (BYOD) |
| Aruba, a Hewlett Packard Enterprise company | Leading Edge | Insider Threat Detection |
| Aruba, a Hewlett Packard Enterprise company | Hot Company | Network Access Control (NAC) |
| Aruba, a Hewlett Packard Enterprise company | Best Product | User Behavior Analytics |
| ATAR LABS | Next Gen | Security Orchestration Automation and Response (SOAR) |
| Attivo Networks® | Best Product | Advanced Persistent Threat (APT) Detection and Response |
| Attivo Networks® | Market Leader | Deception Based Security |
| Avanan | Cutting Edge | Anti-Phishing |
| Awake | Next Gen | Cybersecurity Analytics |
| AxiCom US | Hot Company | PR Firm for Infosec Companies |
| baramundi Software Uwe Beikrich | Editor's Choice | Patch and Configuration Management |
| Barrier1 | Cutting Edge | Cyber Security |
| BigID | Cutting Edge | Privacy Management Software |
| Bill Holtz, Sectigo | Most Innovative | Chief Executive of the Year |
| Bob Ackerman, AllegisCyber | Market Leader | Cybersecurity Investor |
| Brinqa | Groundbreaking Company | Application Security |
| Brinqa | Best Product | Vulnerability Management |
| Bufferzone Security | Market Leader | Cyber Security |
| Carbon Black | Best Product | Endpoint Security |
| Catherine A. Allen, Santa Fe Group | Cutting Edge | Women in Cybersecurity |
| Ceasar Pie, CSIOS Corporation | Next Gen | Chief Executive of the Year |
| Centrify | Best Product | Privileged Account Security |
| Cequence Security | Next Gen | Web Application Security |
| Checkmarx | Market Leader | Application Security |
| Circadence | Editor's Choice | Cybersecurity Training |
| Citrix Systems | Market Leader | Access Control |
| Cloudbric | Hot Company | Website Security |
| Code42 | Publisher's Choice | Data Loss Prevention |
| Code42 | Publisher's Choice | Insider Threat Detection |
| Cofense | Best Product | Anti-Phishing |
| ColorTokens | State of the Art | Application Security |
| ColorTokens | Breakout | Cloud Security |
| ColorTokens | Hot Company | Data Center Security |
| ColorTokens | Publisher's Choice | Endpoint Security |
| ColorTokens | Most Innovative | Micro-segmentation |
| ColorTokens | Next Gen | Security Company of the Year |
| Contrast Security | Editor's Choice | Application Security |
| Corelight | Most Innovative | Network Security and Management |
| CoSoSys | Hot Company | Data Loss Prevention |
| CounterCraft | Next Gen | Deception Based Security |
| CSIOS Corporation | Hot Company | Cybersecurity Service Provider |
| CSIOS Corporation | Most Innovative | Insider Threat Detection |
| CyberArk | Market Leader | Privileged Account Security |
| Cybereason | Next Gen | Cybersecurity Company of the Year |
| Cybereason | Best Product | Endpoint Detection & Response |
| CyberGRX | Breakout | Third-Party Risk Management (TPRM) |
| Cylance | Market Leader | Security Company of the Year |
| Cylance Inc | Market Leader | Endpoint Security |
| Cymulate | Cutting Edge | Breach and Attack Simulation |
| D3 Security | Editor's Choice | Incident Response |
| Dan Chmielewski, Madison Alexander PR | Editor's Choice | PR Executive for Infosec Companies |
| Darktrace | Market Leader | Artificial Intelligence and Machine Learning |
| Darktrace | Trailblazing | Cloud Security |
| Darktrace | Leading Edge | Enterprise Security |
| Darktrace | Hot Company | ICS/SCADA |
| Darktrace | Best Product | Internet of Things Security |
| Darren Guccione, Keeper Security | Cutting Edge | Chief Executive of the Year |
| Dave DeWalt, NightDragon Security | Most Innovative | Cybersecurity Investor |
| DB CyberTech | Best Product | Data Loss Prevention |
| DBAppSecurity | Breakout | Security Information Event Management (SIEM) |
| Demisto | Most Innovative | Incident Response |
| Denim Group | Cutting Edge | Application Security |
| Denim Group | Editor's Choice | Vulnerability Assessment, Remediation and Management |
| Digital Shadows | Cutting Edge | Risk Management |
| DivvyCloud | Editor's Choice | Cloud Security |
| Dr. Ambareen Siraj, Tennessee Tech | Editor's Choice | Women in Cybersecurity |
| EclecticIQ | Next Gen | Threat Intelligence |
| EdgeWave | Market Leader | Anti-Phishing |
| EdgeWave | Best Product | Deep Sea Phishing |
| EdgeWave | Hot Company | Email Security and Management |
| Enea (Qosmos Division) | Most Innovative | Forensics |
| Enea (Qosmos Division) | Cutting Edge | Threat Hunting |
| Equinix | Hot Company | Cloud Security |
| Equinix | Publisher's Choice | SaaS/Cloud Security |
| Ericom® Software | Hot Company | Anti-Malware |
| Ericom® Software | Cutting Edge | Endpoint Security |
| ERP Maestro | Cutting Edge | Access Control |
| Experian | Market Leader | Fraud Prevention |
| ExtraHop | Best Product | Cybersecurity Analytics |
| ExtraHop | State of the Art | Enterprise Security |
| FireMon | Cutting Edge | Network Security and Management |
| Fluency | Best Product | Central Log Management |
| Forescout | Cutting Edge | IoT Security |
| Forescout | Market Leader | Network Access Control (NAC) |
| Fortanix | Best Product | Cloud Security |
| Fortanix | Most Innovative | Encryption |
| GEOACL LLC | Cutting Edge | Authentication and Verification Technology |
| Gigamon | Most Innovative | Product of the Year |
| Gigi Schumm, ThreatQuotient | Publisher's Choice | Women in Cybersecurity |
| Global Learning Systems | Hot Company | Compliance |
| Global Learning Systems | Best Product | Cybersecurity Training |
| Global Learning Systems | Market Leader | Security Training |
| GTB Technologies | Most Innovative | Data Loss Prevention |
| HelpSystems | Market Leader | Managed File Transfer |
| HelpSystems | Trailblazing | Security and Integrity Monitoring |
| Herjavec Group | Market Leader | Identity and Access Management |
| Herjavec Group | Most Innovative | Managed Security Service Provider |
| Herjavec Group | Publisher's Choice | Security Company of the Year |
| Hillstone Networks | Next Gen | Cloud Protection |
| Hillstone Networks | Breakout | Cybersecurity Analytics |
| Hillstone Networks | Most Innovative | Data Center Security |
| Hornetsecurity | Most Innovative | SaaS/Cloud Security |
| Hysolate | Most Innovative | Endpoint Security |
| HyTrust | Publisher's Choice | Cloud Security |
| Idaptive | Cutting Edge | Identity and Access Management |
| InfoSec Institute | Editor's Choice | Security Training & Awareness for Employees |
| InfoSec Institute | Publisher's Choice | Security Training for InfoSec Professionals |
| Inky | Most Innovative | Deep Sea Phishing |
| Insignary | Next Gen | Vulnerability Assessment, Remediation and Management |
| Inspired eLearning LLC | Groundbreaking Company | Anti-phishing |
| Inspired eLearning LLC | Cutting Edge | Security Training |
| Intezer | Cutting Edge | Incident Response |
| Intezer | Cutting Edge | Malware Analysis |
| Intrinsic ID | Groundbreaking Company | Internet of Things (IoT) Security |
| IntSights | Groundbreaking Company | Enterprise Security |
| iovation | Most Innovative | Multi-factor Authentication |
| IRONSCALES | Editor's Choice | Deep Sea Phishing |
| iStorage | Best Product | Encryption |
| iTrust | Cutting Edge | Vendor Risk Management Platform |
| Ixia | Groundbreaking Company | Cloud Security |
| Jumio | Best Product | Biometrics |
| Jumio | Market Leader | Compliance |
| Jumio | Best Product | Fraud Prevention |
| Keeper Security | Publisher's Choice | Cybersecurity Password Management |
| Kenna Security | Hot Company | Vulnerability Management |
| KnowBe4 | Editor's Choice | Anti-Phishing |
| KnowBe4 | Next Gen | Security Training |
| Lastline | Editor's Choice | Security Software |
| Light Point Security | Hot Company | Browser Isolation |
| LogMeIn | Best Product | Identity Management |
| LogRhythm | Market Leader | Security Information Event Management (SIEM) |
| LogRhythm | Market Leader | User Behavior Analytics |
| M2MI | Most Innovative | Internet of Things (IoT) Security |
| Madison Alexander PR | Hot Company | PR Firm for Infosec Companies |
| ManagedMethods | Best Product | SaaS/Cloud Security |
| Mischel Kwon, MKACyber | Hot Company | Women in Cybersecurity |
| N2WS | Leading Edge | Cloud Security |
| Nozomi Networks | Best Product | ICS/SCADA Security |
| Nozomi Networks | Hot Company | Threat Intelligence |
| NSA.gov | Trailblazing | Internet of Things (IoT) Encryption |
| NSFOCUS | State of the Art | Cloud Security |
| Ntrepid | Cutting Edge | Deception Based Security |
| Ntrepid | Best Product | Digital Footprint Security |
| Nuspire Networks | Next Gen | Endpoint Security |
| ObserveIT | Best Product | Insider Threat Detection |
| Oculeus | Most Innovative | Telecoms Fraud Protection |
| Onapsis | Market Leader | ERP Security |
| OneTrust | Editor's Choice | Incident and Breach Management |
| OneTrust | Best Product | Privacy Management Software |
| OneTrust | Best Product | Vendor Risk Management |
| Owl Cyber Defense | Best Product | Critical Infrastructure Protection |
| Owl Cyber Defense | Best Product | Security Hardware |
| Paul (Kip) James, VP & CISO at TTEC | Trailblazing | CISO of the Year |
| PC Pitstop | Editor's Choice | Anti-Malware |
| Pcysys | Next Gen | Network Penetration Testing Tools |
| Ping Identity | Editor's Choice | Identity and Access Management |
| Plixer | Editor's Choice | Network Security and Management |
| Portnox | Best Product | Network Access Control (NAC) |
| Proficio | Market Leader | Managed Detection and Response |
| Proficio | Hot Company | Managed Security Service Provider |
| Proficio | Most Innovative | SOC-as-a-Service Provider |
| R9B | Most Innovative | Advanced Persistent Threat (APT) Detection and Response |
| R9B | Best Product | Identity and Access Management |
| R9B | Best Product | Security Software |
| Rajiv Gupta, McAfee | Next Gen | Security Expert of the Year |
| Recorded Future | Editor's Choice | Threat Intelligence |
| RedSeal | Cutting Edge | Compliance |
| RedSeal | Leading Edge | Network Security and Management |
| Regent University | Trailblazing | Cyber Defense Training |
| Resecurity | Hot Company | Advanced Persistent Threat (APT) Detection and Response |
| Resecurity | Editor's Choice | Endpoint Security |
| Resecurity | Hot Company | Enterprise Security |
| Resecurity | Most Innovative | Threat Intelligence |
| Ribbon | Next Gen | Network Security and Management |
| Rising | Next Gen | Anti-Malware |
| Robert Herjavec, HerjavecGroup | Trailblazing | Cybersecurity Executive of the Year |
| SafeGuard Cyber | Next Gen | Compliance |
| SafeGuard Cyber | Cutting Edge | SaaS/Cloud Security |
| SafeGuard Cyber | Best Product | Social Media, Web Filtering, and Content Security |
| SafeLogic | Market Leader | Encryption |
| Santa Fe Group | Next Gen | Third-Party Risk Management (TPRM) |
| Seceon | Hot Company | MSSP Platform |
| Seceon | Next Gen | Security Information Event Management (SIEM) |
| Sectigo | Next Gen | Deep Sea Phishing |
| Sectigo | Hot Company | Identity Management |
| Sectigo | Publisher's Choice | Internet of Things (IoT) Security |
| Secure Channels | Most Innovative | Email Security and Management |
| Secure Channels | Next Gen | Encryption |
| Secure Channels | Most Innovative | Privileged Account Security |
| Securonix | Most Innovative | Cloud Security |
| Securonix | Editor's Choice | Security Analytics |
| Semmle | Hot Company | Code Variant Analysis |
| Semmle | Publisher's Choice | Open Source Security |
| Senseon | Hot Company | Cybersecurity Artificial Intelligence |
| Sergeant Laboratories/Aristotle Insight | Most Innovative | Cybersecurity Analytics |
| ShiftLeft | Most Innovative | Application Security |
| Signal Sciences | Most Innovative | Web Application Security |
| Silobreaker Ltd | Groundbreaking Company | Threat Intelligence |
| Silverfort | Most Innovative | Adaptive Risk-Based Authentication |
| Skyguard | Most Innovative | Data Security |
| Sourabh Tiwari, Overseas Infrastructure Alliance | Cutting Edge | Chief Technology Officer of the Year |
| Sql Power Tools | Most Innovative | Breach Prevention |
| Sql Power Tools | Hot Company | Database Security |
| Sql Power Tools | Most Innovative | Hot New Startup |
| Stan Black, Citrix Systems | Publisher's Choice | CSO of the Year |
| StrongKey | Leading Edge | Encryption |
| Swimlane | Most Innovative | Security Orchestration Automation and Response (SOAR) |
| Swimlane | Most Innovative | Enterprise Security |
| Swimlane | Next Gen | Incident Response |
| Sysdig | Breakout | Compliance |
| Sysdig | Hot Company | Open Source Security |
| Sysdig | Publisher's Choice | Vulnerability management |
| TEHTRIS | Breakout | Endpoint Detection & Response |
| The Santa Fe Group | Hot Company | Risk Management |
| Theresia Gouw | Groundbreaking Company | Cybersecurity Investor |
| ThreatModeler | Editor's Choice | Threat Modeling |
| ThreatQuotient | Market Leader | Enterprise Security |
| ThreatQuotient | Hot Company | Security Investigation |
| ThreatQuotient | Publisher's Choice | Threat Intelligence |
| ThreatX | Hot Company | Web Application Security |
| Thycotic | Next Gen | Privileged Account Security |
| Thycotic | Publisher's Choice | Privileged Account Security |
| Tigera | Best Product | Container Security |
| Trend Micro | Market Leader | Intrusion Prevention |
| TrueVault | Most Innovative | Compliance |
| Twistlock | Next Gen | Cloud Security |
| Untangle | Market Leader | Network Security and Management |
| Untangle | Market Leader | Unified Threat Management (UTM) |
| Untangle | Best Product | Firewall |
| Vadesecure | Most Innovative | Anti-Phishing |
| Vaporstream | Best Product | Messaging Security |
| Vectra® | Editor's Choice | Advanced Persistent Threat (APT) Detection and Response |
| Vectra® | Best Product | Artificial Intelligence and Machine Learning |
| Vectra® | Market Leader | Cybersecurity Artificial Intelligence |
| Veridium | Cutting Edge | Biometrics |
| Verodin | Editor's Choice | Continuous Security Validation |
| Verodin | Most Innovative | Security Company of the Year |
| Verodin | Most Innovative | Security Instrumentation Platform |
| WatchGuard Technologies | Market Leader | Multi-factor Authentication |
| WatchGuard Technologies | Editor's Choice | Security Company of the Year |
| WatchGuard Technologies | Best Product | Unified Threat Management (UTM) |
| WhiteHat Security | Best Product | Application Security Testing |
| WhiteHat Security | Most Innovative | Software Security Tools |
| WhiteHat Security | Best Product | Web Application Security |
| WhiteSource | Best Product | Application Security |
| XM Cyber | Hot Company | Breach and Attack Simulation |
| XM Cyber | Next Gen | Infosec Startup of the Year |
| XM Cyber | Publisher's Choice | Security Software |
| XTN Inc | Hot Company | Application Security |
| XTN Inc | Publisher's Choice | Artificial Intelligence and Machine Learning |
| XTN Inc | Hot Company | Fraud Prevention |
| ZeroFOX | Most Innovative | Social Media, Web Filtering, and Content Security |
| Zimperium | Publisher's Choice | Application Security |
| Zimperium | Publisher's Choice | Enterprise Mobile Threat Defense |
| Zimperium | Market Leader | Mobile Endpoint Security |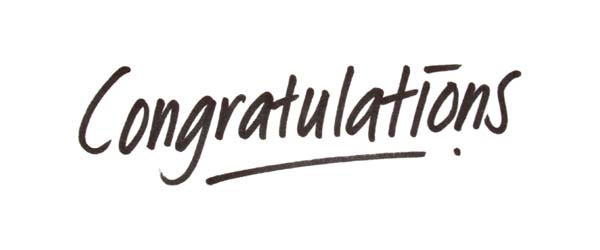 Please feel free to leverage this good news on social media.  Here's a sample of what we recommend:
@COMPANY is thrilled to be a winner in @CyberDefenseMag prestigious annual #INFOSEC #AWARDS 2018 announced @RSAC 2019
P.S. Winners, you will receive a custom award trophy and certificate during RSAC 2019. If you'd like to use a generic award logo for a press release, please embargo your release until March 4, 2019 at 9am PST and use this logo file, below: