[COMPANY] Competes in Black Unicorn Awards for 2019
[COMPANY] Nominated in Most Prestigious Awards for Cybersecurity Companies Who Have the Potential of Being Valued at $1B
CITY (YOURNEWSWIRESERVICE) May 6, 2019 – [COMPANY], the cybersecurity industry's leading provider of [FILL IN WHAT YOU DO HERE] today announced that is has been nominated for a Black Unicorn Award for 2019.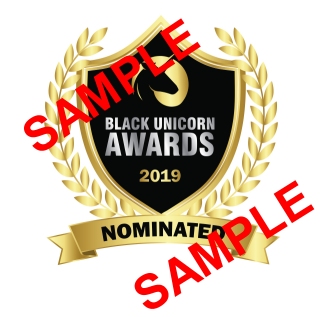 [COMPANY] will be competing against many of the industry's leading providers of cybersecurity products and services for this prestigious award.  The term "Black Unicorn" signifies a cybersecurity company that has the potential to reach a $1 billion dollar market value as determined by private or public investment (Source: https://en.wikipedia.org/wiki/Unicorn_(finance)) and these awards showcase those companies with this kind of incredible potential in the cybersecurity marketplace.
OPTIONAL CEO QUOTES (FEEL FREE TO COME UP WITH YOUR OWN)
"We believe [COMPANY] has the potential to win this award because of our management team's track record, our innovative cybersecurity offering, market adoption and the huge 'green field' opportunity in front of us in a multi-billion-dollar addressable marketplace," said [CEO OF COMPANY].
OR
"With our incredible track record at [COMPANY] growing our revenues by X% each year, we believe we're on target to become a Black Unicorn," said [CEO OF COMPANY].
OR
"CISO's around the globe have been desperate for an innovative solution like ours.  At [COMPANY], we are solving one of the biggest problems in information security by [summary of what you do]," said [CEO OF COMPANY].
In this competition, judges for these prestigious awards includes cybersecurity industry veterans, trailblazers and market makers Gary Miliefsky of CDMG, Robert Herjavec of Herjavec Group and David DeWalt of NightDragon.  Learn more about the judges at: https://cyberdefenseawards.com/black-unicorn-awards-2019-meet-the-judges/
About [COMPANY]
Put your standard company about here.
###
For Media Inquiries:
[YOUR MEDIA CONTACT]