This year, the Black Unicorn winners and finalists will be announced on October 26, 2023.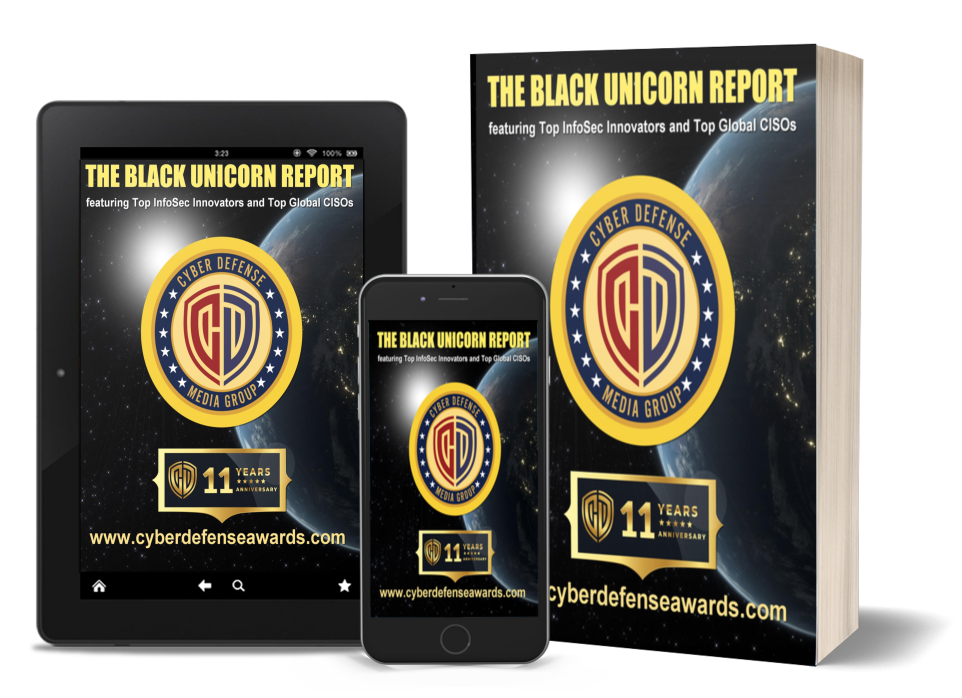 Click here to download The Black Unicorn Report for 2023 
Given that we had to be pragmatic in our quest for current and future Black Unicorns, here's where we started: There are now almost 3,500 cybersecurity companies in the world. We only allowed a small number of companies based on their funding, sales growth and scalability to be judged as Black Unicorns.  Based on funding, sales and execution, only 10 companies are selected as Winners each year, with at least 50 finalists.  We also found very innovative companies that are not quite yet on the $1B trajectory and they are also listed in our Top InfoSec Innovators awards for 2023.  You will find all finalists and winners worthy of our attention and yours – you may find that they offer a unique solution missing in your cybersecurity portfolio.
---
Our Black Unicorn judges this year are: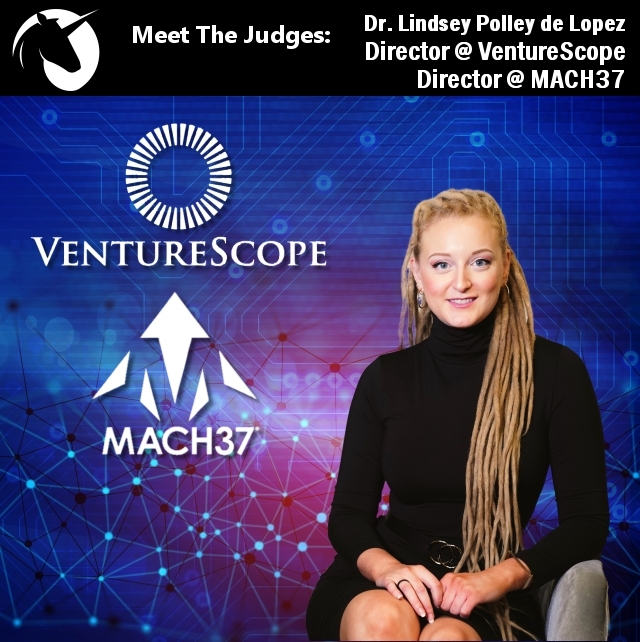 Dr. Lindsey Polley de Lopez is a futurist who specializes in the emergent landscape around space, cyber, and "cyber-adjacent" technologies. She jointly serves as the Director of Disruptive Technologies at VentureScope and the Director of Cyber & Space Intelligence at MACH37, providing C-Suite and SES-Level leadership with strategic and advisory services related to the research and analysis of disruptive technologies, emergent capability-sets, and investor landscapes evolving within the commercial sector to guide long-term technology adoption and implementation. Dr. Polley de Lopez also leads embedded strategic advisory cells that provided emergent technology solution identification for segments of the DoD, with an emphasis on space applications.
Prior to joining VentureScope, Dr. Polley de Lopez was head of Defense & National Security efforts at a global aerospace accelerator. She also served as a defense and policy researcher at the RAND Corporation for several years where she worked on cyber and defense-related science & technology projects spanning the DoD, DHS, and the IC – including topics such as emergent technology application to the military, counter-terrorism/counter-violent extremism, cyber strategy, cyber test range development, defense acquisition, information operations, infrastructure analysis, multi-domain operations, risk characterization, and process reviews of mission support functions. Dr. Polley de Lopez also served briefly with NIST where she co-led the environmental scanning research team for Executive Order 13800 – "Strengthening the Cybersecurity of Federal Networks and Critical Infrastructure" – for the "American Cybersecurity Workforce Development" section, and also served as the Senior Assistant Editor for the Journal of Public Management and Social Policy.
Through the Pardee RAND Graduate School, Dr. Polley de Lopez's doctoral research examined the United States Government's Vulnerabilities Equities Process for assessing software vulnerabilities, and the intricacies of balancing the various equities involved (both military and social). In addition to her PhD, she holds a Master's in Philosophy for Policy Analysis (from Pardee RAND Graduate School), a Master's in Public Administration (from California State University, San Bernardino), a Bachelor's of Art in Cultural Studies (from the University of California, Davis), and a Certificate in Terrorism and Counterterrorism Studies (from the University of Leiden).
Dr. Polley de Lopez has been featured in several high-profile outlets, such as SXSW, Lawfare, Cyber Defense Media TV, Authority Magazine, Techstrong TV, Journal of Cyber Policy, OODA Loop Magazine, America's Future Series events, GEOINT Symposium, and the international Ground Systems Architecture Workshop.
---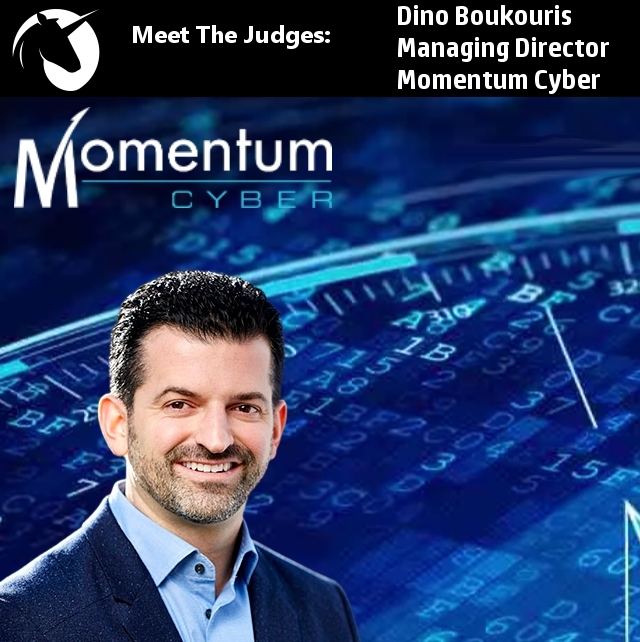 Dino Boukouris has spent over 16 years in the technology industry with expertise in cybersecurity, finance, strategy, operations, entrepreneurship, and venture capital & private equity. Dino has been a speaker at Cybersecurity conferences across the country including the RSA Conference, Cybertech Tel Aviv, Structure Security, Global Cyberspace Coop Summit, IoT Security Panel, M&A East 2017, as well as at numerous private events and corporate gatherings.
Dino is a Founding & Managing Director at Momentum Cyber, alongside Founders Dave DeWalt, Michael Tedesco and Eric McAlpine. Momentum Cyber is the premier trusted strategic advisor to the Cybersecurity industry, providing bespoke high-impact advice combined with tailored senior-level access from incubation to exit.
Prior to Momentum Cyber, Dino was a Founding Director of Momentum Partners, the precursor to Momentum Cyber, alongside Founders Eric McAlpine and Michael Tedesco. Prior to Momentum Partners, Dino spent much of his career working with and advising venture-backed and bootstrapped start-ups, including Cameron Health a medical device start-up which created the world's first subcutaneous implantable defibrillator and was ultimately acquired by Boston Scientific for $1.35B. Prior to Cameron Health, Dino began his career with GKN, a multinational aerospace and automotive company, where he was one of ten graduates selected from across the United States for their International Leadership Development Program.
Additionally, Dino has been a lecturer, GS instructor and mentor for the MBA, EWMBA and Executive MBA program for Venture Capital and Private Equity, Business Model Innovation, Entrepreneurial Strategy, and Managerial Economics. Dino has also served as an advisor to and been involved with a number of leading accelerators such as the Alchemist Accelerator, Intel Technology to Market Accelerator, National Science Foundation Innovation Corps, and Lean Launchpad.
In his "spare" time, Dino received his MBA with Honors from UC Berkeley, where he was President of his MBA program, a Haas Venture Fellow, a Turner Fellow, a Dean's Scholar and chair of Venture Capital Connect. Dino also graduated Summa Cum Laude with a B.S.E. in Mechanical Engineering and an M.S.E. in Mechanical Engineering from the University of Michigan, where he entered the Honors Program and was a Lawrence D. Corlett Scholar, an Engelbrecht Scholar and a David Aspland Scholar.
---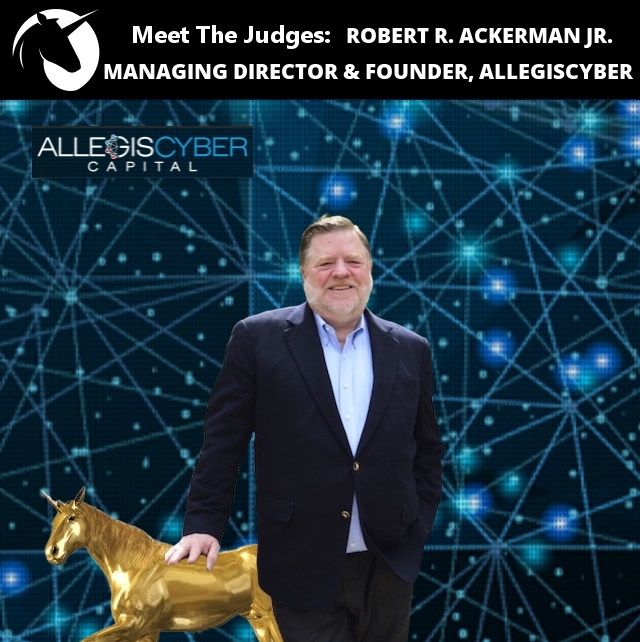 Robert R. Ackerman, Jr.  Managing Director, AllegisCyber Capital
BOB FOUNDED ALLEGIS IN 1996 AFTER A SUCCESSFUL CAREER AS A SERIAL ENTREPRENEUR.
In founding Allegis, Bob's mission was to build a seed and early-stage venture firm that would combine operational experience with an entrepreneurial spirit and a focus on forging true partnerships with portfolio companies to build successful and sustainable cybertechnology companies.
Bob has been recognized as a Fortune 100 cybersecurity executive and also as one of "CyberSecurity's Money Men".
As an entrepreneur, Bob was the President and CEO of UniSoft Systems, a global leading UNIX Systems House and the Founder and Chairman of InfoGear
Technology Corporation, a pioneer in the original integration of web and telephony technology and creator of the original iPhone.
Outside of Allegis, Bob teaches New Venture Finance in the MBA program at the University of California, co-manages his family's small Napa Valley winery – Ackerman Family Vineyards, and enjoys fly fishing.
---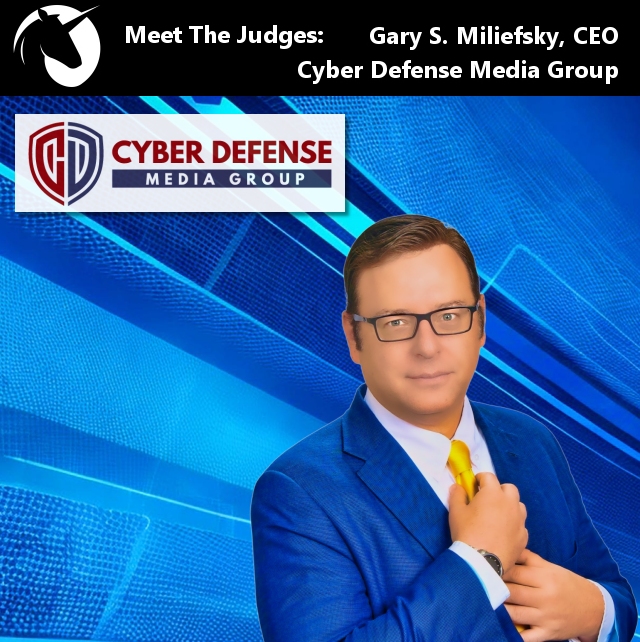 Gary Miliefsky, Founder & CEO of Cyber Defense Media Group (CDMG) is an internationally recognized cybersecurity expert, bestselling author and keynote speaker. He is a Founding Member of the US Department of Homeland Security, the National Information Security Group and the OVAL advisory board of MITRE responsible for the CVE Program. He also assisted the National Infrastructure Advisory Council (NIAC), which operates within the U.S. Department of Homeland Security, in their development of The National Strategy to Secure Cyberspace as well as the Center for the Study of Counter-Terrorism and Cyber Crime at Norwich University. Gary has been founder and/or inventor for technologies and corporations sold and licensed to Hexis Cyber, WatchGuard, Intel/McAfee, IBM, Computer Associates and BlackBox Corporation. Gary is a member of ISC2.org and is a CISSP®.
In 2012, he founded Cyber Defense Magazine, which has grown to a market leader on sharing information on all things cybersecurity and continuing to grow, every day. Other CDMG platforms he's launched include CyberDefenseTV, CyberDefenseRadio, CyberDefenseAwards, CyberDefenseProfessionals, CyberDefenseWebinars, with additional platforms launching in 2023 and beyond.
He is a frequent invited guest on national and international media commenting on breaches, cybercrime, internet of things, cloud computing, digital transformation, artificial intelligence, privacy, cyber security, and cyber terrorism. He has also been covered in Forbes, Fortune and Inc. Magazines. He is also an expert on Cryptocurrencies and related fraud as well as most issues pertaining to ICOs, Bitcoins, Blockchain technology and Ransomware. His recent bestselling book, rated 5.0 stars, is entitled Cryptoconomy – Bitcoins, Blockchains and Badguys, available on Amazon.com.  He's frequently writing articles published throughout the mainstream media and he also likes to write thought provoking articles at LinkedIn as a Top 1% of all INFOSEC LinkedIn profiles and a Top 3% Globally on LinkedIn.
---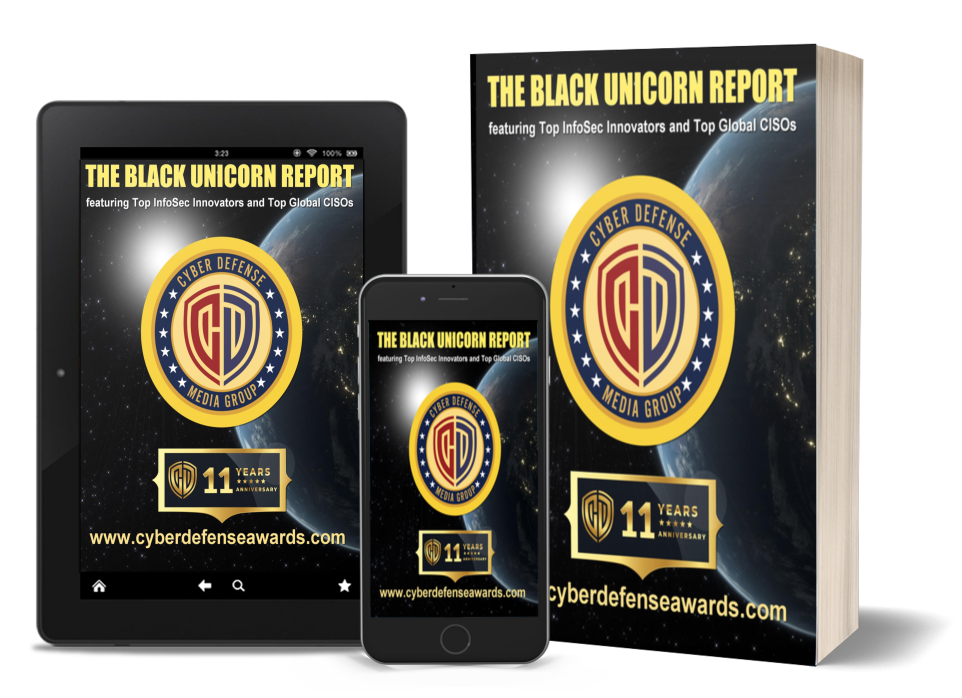 Read The Black Unicorn Report on October 26, 2023.