Women in Cybersecurity Scholarship Fund for Diversity and Inclusion
Inclusive in our awards, we not only have the Top 10 Women in Cybersecurity to share, we opened our second annual Women in Cybersecurity scholarship program.   This year's winner is Olivia Gallucci:
"I am honored to be a recipient of the Cyber Defense Media Group Women in Cybersecurity scholarship. I plan to use this scholarship to continue my education in cybersecurity, computer science, and Free and Open Source Software (FOSS). This scholarship allows me to immerse myself in new research pursuits, advance my FOSS cybersecurity research, and contribute to developing open-source security initiatives at Rochester Institute of Technology like Open@RIT. I hope that my research will inspire others to pursue secure coding and contribute to FOSS."
About the Winner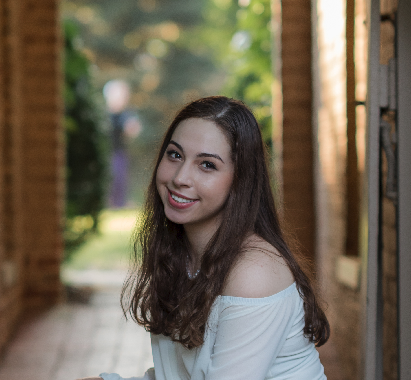 Olivia A. Gallucci (@ivyhac) was named to Rochester Institute of Technology's (RIT) 2020-21 Fall and Spring Semester Dean's Lists. Gallucci is double-majoring in Computing Security and Computer Science, and minoring in Free and Open Source Software (FOSS) and Free Culture. Gallucci finished her freshman year with a 4.0 GPA and is a member of RIT's Honors Program (top 3% of RIT's student body). She is treasurer of RITSEC, RIT's Cybersecurity Club, and Vice President of RIT's Women in Cybersecurity (WiCyS) Chapter. Gallucci has participated in eight cyber cybersecurity competitions, presented eight cybersecurity talks, and sails on RIT's sailing team.
Gallucci has received multiple student scholarships: (ISC)2 Women's and Undergraduates' Scholarships, RIT's $17,500 Five-Year Renewing Presidential Scholarship, and Executive Women's Forum Black Hat Scholarship. She also received a scholarship to present her research, Effectiveness of Threat Mitigation in Layers of the Open Systems Interconnection Model, at the 2021 WiCyS International Conference in Denver, Colorado.
Gallucci is an intern at Deloitte Touche Tohmatsu Limited's 30 Rockefeller National Headquarters in New York City. She is also a research assistant for Open@RIT, where she is continuing a school-financed independent research project, Summaries and Annotated Bibliographies of Successful Free & Open Source Projects.
Gallucci's long-term goals include contributing to FOSS security projects, volunteering for FOSS licensing compliance initiatives, and exploring secure coding practices to help bridge the gap between cybersecurity and software development. She hopes that her contributions to FOSS cybersecurity programs will increase transparency, trust, and security.
For More Information:
www.linkedin.com/in/olivia-gallucci
with her award, she has received an opportunity for a part-time internship with CDM as a cybersecurity reporter and blogger.  Reach out to her with story ideas: