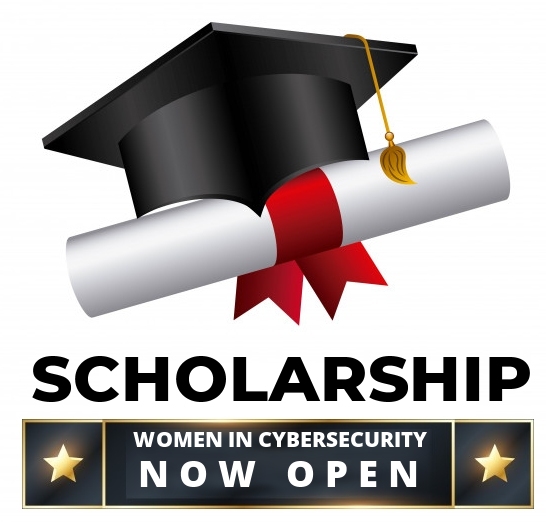 FIRST 1/2 OF 2023
Open date: November 15, 2022
Closing date:  February 15, 2023 – CLOSED.
Winner will be announced:  During RSA Conference 2023 on April 24, 2023 in San Francisco, CA, USA.
Scholarship:  At least $1,000.00 USD per winner plus potential air/hotel covered in opportunity to attend one or more of these conferences, respectively.
SECOND 1/2 OF 2023
Open date: May 1, 2023
Closing date:  August 31, 2023
Winner will be announced:  During CISO Conference 2023 on October 264, 2023 in Orlando, FL, USA.
Funding for:  2023/2024 School year.
Proceeds usable for: College or university fees in any computer science and/or cybersecurity educational program that is at an accredited institution.
The Young Women in Cybersecurity Scholarship, provided by Cyber Defense Awards, is a multi-staged scholarship opportunity for young women in cybersecurity who are in college or planning to attend college for a degree in cybersecurity.
The benefits of the scholarship include:
Cash scholarship funding to help cover the cost of tuition, fees, and other expenses related to your cybersecurity education or career development.
Opportunities to travel, expenses paid, to major cybersecurity conferences like RSAC, BlackHat and Defcon
Opportunities to network with other women in cybersecurity and industry leaders.
Mentorship from experienced cybersecurity professionals.
A chance to attend the Top Global CISO Conference and network with them.
In addition to these benefits, the scholarship also provides you with the opportunity to make a difference in the field of cybersecurity by helping to close the gender gap. As a member of our community, you will be part of a growing network of women who are working to make cybersecurity a more inclusive and diverse field.
Read a recent article by our first year winner, here.
If you can't see the form above, please click here and we'll open the form in a new window for you.
SPONSORS: