NOW EXTENDED THROUGH OCTOBER 4, 2019 – MIDNIGHT EST. THIS IS OUR SEVENTH ANNUAL GLOBAL AWARDS. WE'RE LOOKING FOR ENTRIES FROM ALL OVER THE GLOBE! AWARDS WILL BE GIVEN IN LONDON, UK AT EUROPE'S LEADING CONFERENCE – Digital Transformation Expo Europe 2019
This is a once per year and rare global award opportunity. Our readership are your potential customers with a large, targeted and growing cyber defense social media presence and they will learn about finalists and winners:
2M annual readers on our website

153,000 infosec twitter followers

35,000 infosec facebook follows

Top 1% of linkedin infosec profile, Top 3% worldwide
LATE ENTRIES ALLOWED, HOWEVER, WE STRONGLY RECOMMEND YOU ENTER AS EARLY AS POSSIBLE TO GIVE THE JUDGES AMPLE TIME TO REVIEW YOUR ENTRY.
Timeframe
Pricing with huge discounts – so get in early!
Promo
Start
End
Award Only
Platinum Package
Gold Package
Silver Package
Bronze Package
Super Early Bird
July 29,2019
August 25, 2019
$495
$3,000
$2,100
$1,500
$1,000
Early Bird
August 26, 2019
September 13, 2019
$595
$3,100
$2,200
$1,600
$1,200
Normal Entry
September 14, 2019
September 27, 2019
$795
$3,250
$2,350
$1,750
$1,350
Late Entry
September 28, 2019
October 4, 2019
$995
$3,400
$2,500
$1,900
$1, 500
Award logo shield and description published in Cyber Defense Magazine's special Global Awards edition distributed on the internet and via usb sticks throughout the convention.
Your Company's name and award winning product/service in "Cyber Defense Global Awards 2019" listing. This listing is permanently hosted and on our high traffic site.
Unlimited full page press release/executive or product or service release/article promotion about the award that can be used by you for media circulation throughout the year.
USB stick with Award certificate a e-copy of the Global Awards Annual Edition of our Magazine will be hand delivered to your booth or emailed for inclusion and marketing in your press release.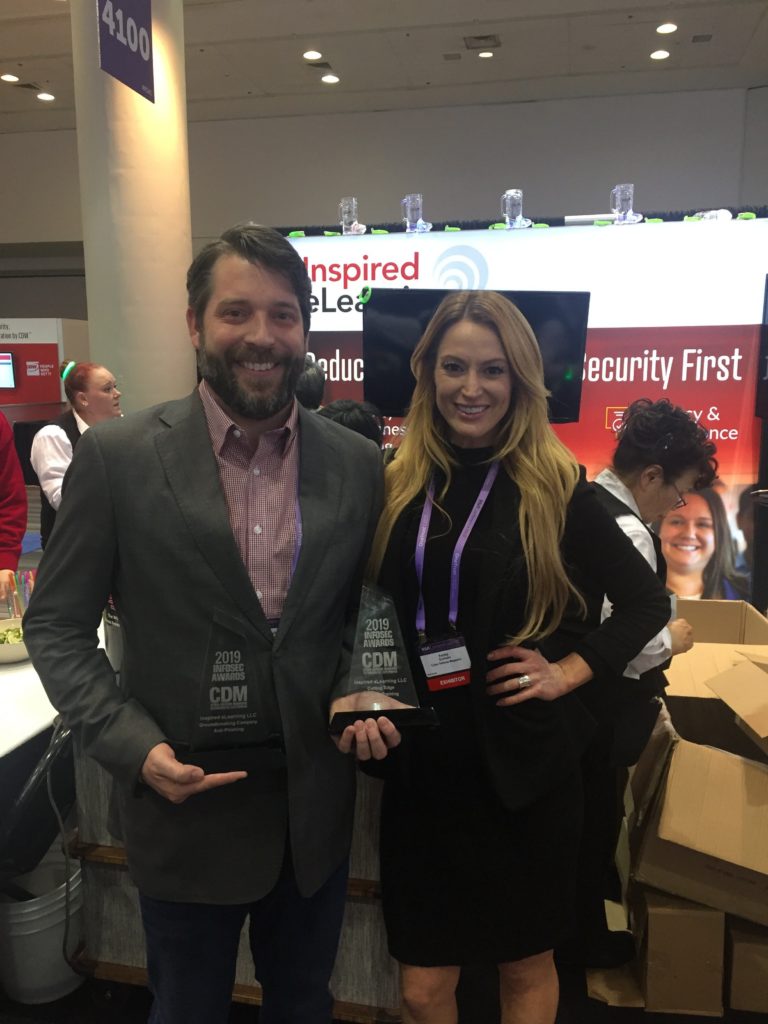 Recipients receive their award within ample time to display it at their booth in the CYBERSECURITYX exhibitor hall of the DIGITAL TRANSFORMATION EXPO at the ExCel London 2019.
Winners will stand out from the noise and the crowd. Awards page high volume traffic – usually 150,000 visitors per month during October and November, 2019 by IT and INFOSEC visitors per month.
Proudly Display your award at your Booth. Let us help you share the good news if you win!
The Judging Panel: CISSP, FMDHS, CEH, certified security professionals who will be voting based on their independent reviews of the products/services which have been submitted.
---
Award Page Sponsorship – See Below…Thank you to our sponsors…
---
---
INTERESTED IN SPONSORING THIS PAGE? SEND US AN EMAIL HERE.