Rise Above The Noise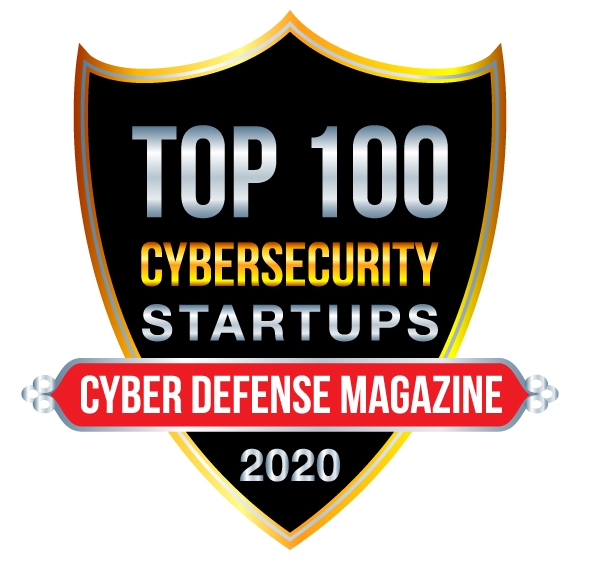 Cyber Defense Black Unicorn Awards are now open for entry with a specific category for the Top 100 Cybersecurity Startups.  We are in our 8th year and most importantly, we're taking BlackHat 2020 by storm both in person and virtually/online.  Winners announced on August 4, 2020 at Black Hat USA 2020 in Las Vegas, NV, USA and online.
Here are the entry deadlines and prices:
Awards Promo
Price
Start
End
Super Early

Bird

$595

5/5/2020
5/24/2020
Early Bird
$695
5/25/2020
5/31/2020
Normal Entry
$795
6/1/2020
6/30/2020
Late Entry
$995
7/1/2020
7/10/2020
LATE ENTRIES ALLOWED – HOWEVER THEY WILL NOT MAKE SHOW EDITION IF CHOSEN AS A WINNER AND WILL NOT RECEIVE THEIR TROPHY UNTIL AFTER THE SHOW.   HOWEVER, LATE ENTRY WINNERS WILL RECEIVE MOST OTHER BENEFITS.



The winners will be unveiled and announced at the BlackHat USA Conference 2020 in Las Vegas, NV, USA at the Mandalay Bay Hotel during Black Hat USA Business Hall hours and online (guaranteed) and in our Annual Black Unicorn Report for 2020 we will be handing out during the conference and deployed electronically online in flipbook, pdf and mobile formats.  Late entries will be included in the updated online version after the show.
Update This Year:  Red Carpet Awards Photo-ops at the Mandalay Bay Hotel & Resort as well as Online Virtually for those who cannot attend in person, which will be social media posted throughout the show schedule.
Why are our Awards So Important?
This will be our eighth year of delivering these awards for the most innovative and valuable cyber defense companies from around the globe.  We're a market leader in Cybersecurity awards, news and information in the USA and are expanding throughout Europe and Asia as we deliver an incredible, high quality, color, digital edition Black Unicorn Report for 2020 online and available to potentially thousands of attendees at one of the biggest InfoSec conference in the world, Black Hat USA 2020.  There is prestige associated for winners of these awards.
Winning a Top 100 Cybersecurity Startups award helps with media coverage, sales, marketing, investment and credibility to rise above the noise.  With over 3,000 cyber defense companies around the globe boasting the best executives, team, products or services, we help you get above the noise of this large group – we only select a small number – 100 of the most innovative very early stage companies who are changing the landscape in cybersecurity  It will be your opportunity to shine in the spotlight throughout year end of 2020 and beyond.  We have the following growing INFOSEC and IT readership (many are cyber defense product and service buyers) professionals' audience:
Social Media Status as of May 1, 2020 (growing daily):
Over 5m DNS Queries on our main website, monthly
Over 120k opt-in email subscribers with 50k being CISOs
Over 160,000 InfoSec Twitter followers
Over 50,000 InfoSec Facebook followers
Top 1% of LinkedIn InfoSec profile, Top 3% Worldwide
All normal or early entry winners will be published in the annual Black Unicorn Report for 2020 special edition and will have their award available for a Red Carpet Photo-op at the Mandalay Bay Convention Center or personally delivered to their booth by CDM during the Black Hat USA 2020 Business Hall opening.  If you are not at this conference you can easily arrange for us to ship you your award.  There are also many options to help you leverage the marketing opportunities, electronically, throughout the year.
About Cyber Defense Top 100 Cybersecurity Startups Awards for 2020
This is Cyber Defense Magazine's eighth year of honoring cyber defense innovators with a focus on this specific category of cybersecurity startups.  Our submission requirements are for any startup and extremely early stage innovators – from self-funded, to angel funded to first venture round.  The company can be pre or post revenues – it's really all about your innovations – what makes you different?  How can you help improve cybersecurity in the marketplace to help customers get one step ahead of the next breach?
What Winners Will Receive:
Award logo shield and description published in the annual Black Unicorn Report for 2020 distributed electronically online and throughout the Black Hat USA 2020 conference in Las Vegas, NV, USA.
Your Company's name as a "Top 100 Cybersecurity Startup for 2020" listing in the special edition of the Black Unicorn Report for 2020.
Unlimited full-page press release/ executive or product or service release /article promotion about the award that can be used by you for media circulation throughout the year.
Online downloadable PDF certificate and high quality acrylic award will be given to you on our Red-carpet Photo-op or hand delivered to your booth or mailed (extra fees for repackaging and reshipping may apply). A high-resolution PDF of the award will be emailed to you for your press release along with the shared rights of award logo usage throughout the year.
Interested in Applying?
Submissions begin here:   https://www.cyberdefenseawards.com
Step 1. Click the Apply Now button and make your application payment or
Step 2. Select a Comarketing Package with Entry Fees Included,  then
Step 3. Visit the Top 100 Cybersecurity Startups Award for 2020 Nomination Form
While our Judges will decide (based upon follow up information we'll request from you) if you will be a finalist and possibly a winner, we'll let you know in time to share it with the media and in time for Black Hat USA 2020.
About the Judging
The judges are CISSP, FMDHS, CEH, certified security professionals who will be voting based on their independent review of the Company materials on the website of each submission including but not limited to data sheets, white papers, product literature and other market variables. CDM has a flexible philosophy to find more innovative players with great executives, new and unique technologies, than the one with the most customers or money in the bank. CDM is always asking "What's Next?" so we are looking for Next Generation & Future Market Leaders. Announcements will be made for all our winners in our press release, at the Black Hat USA 2020 event and online on August 4, 2020.
Need to see what you'll have to fill out for our judges?
https://cyberdefenseawards.com/top-100-cybersecurity-startups-2020-nomination-form/
We don't accept submissions on this Nomination Details page without a pre-payment for your application. Please review this page in advance of payment if you need to for information purposes only.



Toll Free (USA): 1-833-844-9468   International: +1-603-280-4451 M-F 8am to 6pm EDT
New York  +1-646-586-9545    London    +44-203-695-2952    Hong Kong +852-580-89020
DON'T MISS OUT ON SPECIAL PACKAGES STARTING NOW UNTIL THE BLACK HAT USA 2020 CONFERENCE INCLUDING OUR BLACK UNICORN AWARDS COMARKETING PROGRAM AND CYBER DEFENSE TV HOT SEAT VIDEO INTERVIEWS AND MORE…If you have additional questions, reach us at marketing@cyberdefensemagazine.com or call us at 1-833-844-9468.